Merry Christmas 1999
I want to wish You all a Very Merry Christmas!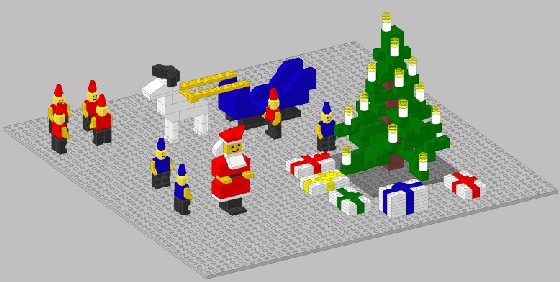 After exporting the model to LDRAW, translating to POVRay with L3P, and playing with POVRay (and some other models I've made) for a while, I got this picture: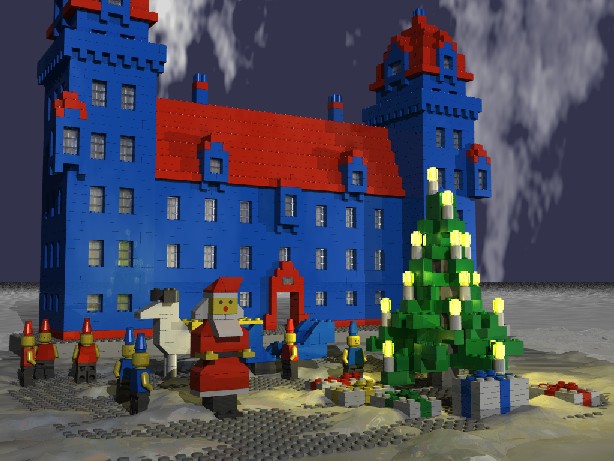 Notes:
All models built with BlockCAD
Santa and the reindeer with sleigh is an official LEGO set (246) built from a picture found at Brickshelf
The 'Castle' in the background comes from my old Idea Book (1960?)
The Christmas Tree I made for my Christmas Card 1998 (But I increased the power to the lights a bit - too much perhaps?)
The poor minifigs don't have any hands! (BlockCAD can't place them)
The plastic look of the snow was a mistake, but I decided to keep it, as ABS is plastic.
LDRAW doesn't have the right face for Santa (yet).
---
Anders Isaksson